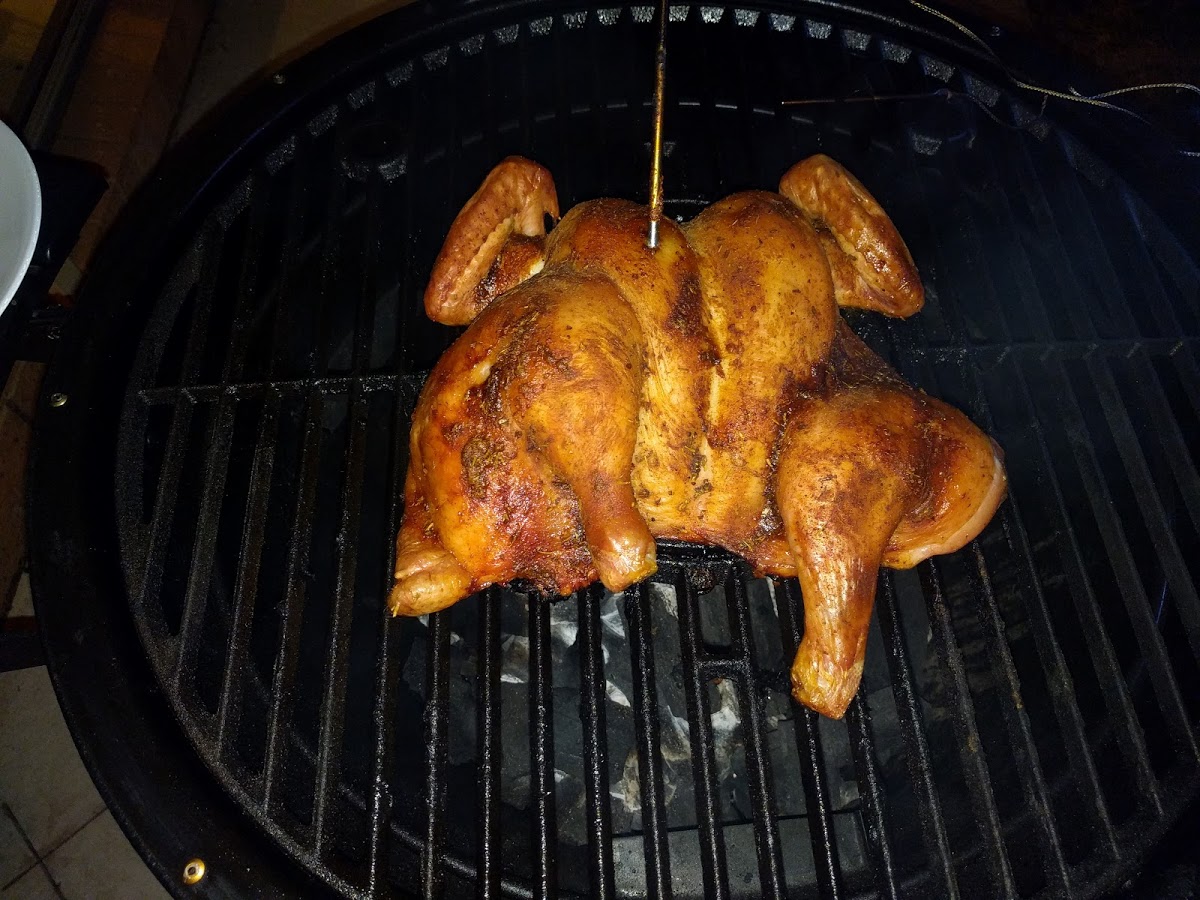 BBQ Spatchcock Chicken
BBQ Spatchcock Chicken
I have done this a couple of times on the Akorn and it is a really delicious roast chicken that tends to stay deliciously moist.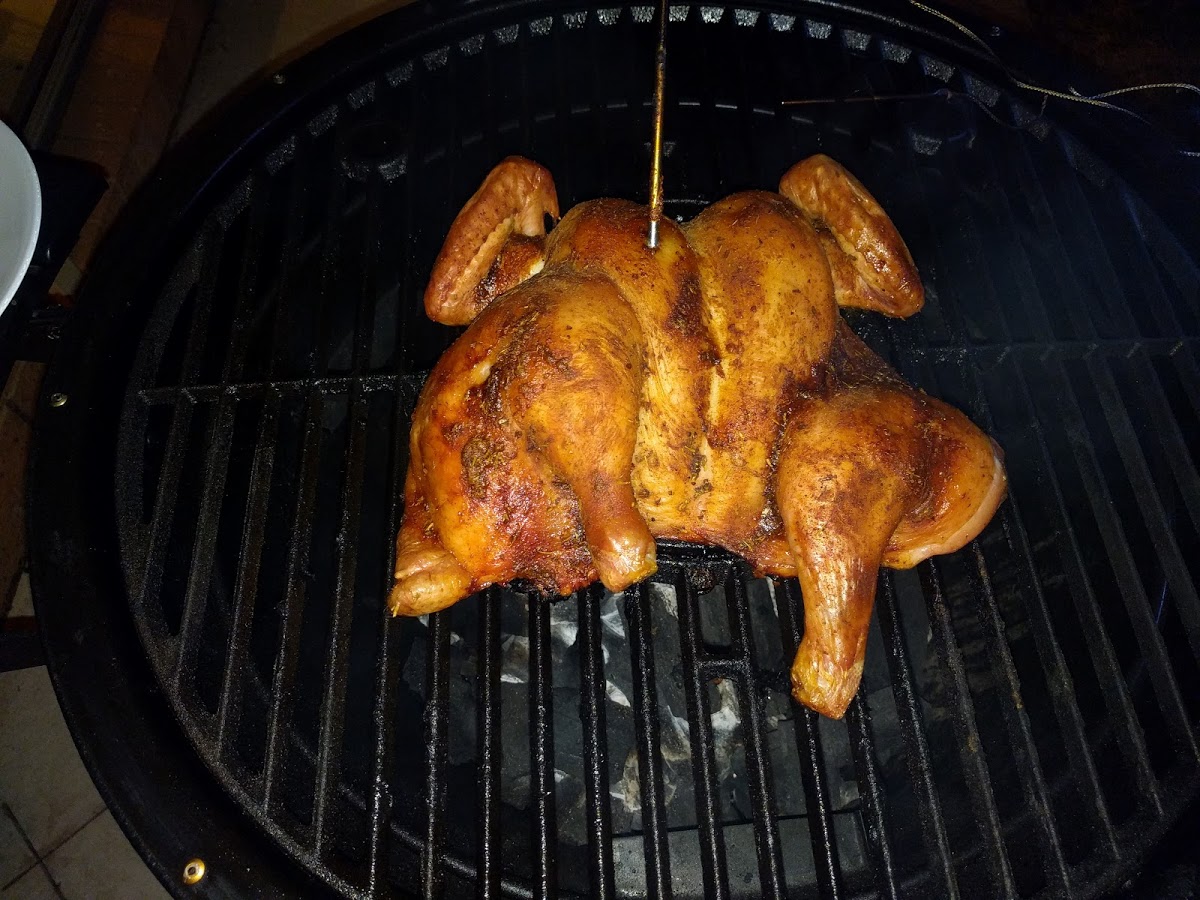 BBQ Spatchcock Chicken
Ingredients
1

whole

chicken

4

tbsp

all purpose rub

2

tbsp

rice bran oil

or similar
Instructions
Light the Akorn Kamado and setup for a stable temperature of around 190 C

Cut the chicken, on the side opposite the breast, along both sides of the spine

Place the chicken breast side up and give a good press (like CPR) to flatten the chicken against the board

Dry off the chicken skin as much as possible and then lightly coat with the rice bran oil. Once completed coat the chicken thoroughly with the rub of your choice

Place the Kamado on the grill, breast side up. Close the Kamado and cook until an internal temperature of 82 C is achieved. This typically takes about an hour for an average family size chicken.

Remove the chicken from the grill and allow to rest for 10 minutes.
Notes
The cooking time and temperature suits cooking roast veges on the top rack whilst the chicken is cooking.
Add wood chunks to the fire if you wish for a more smokey taste.