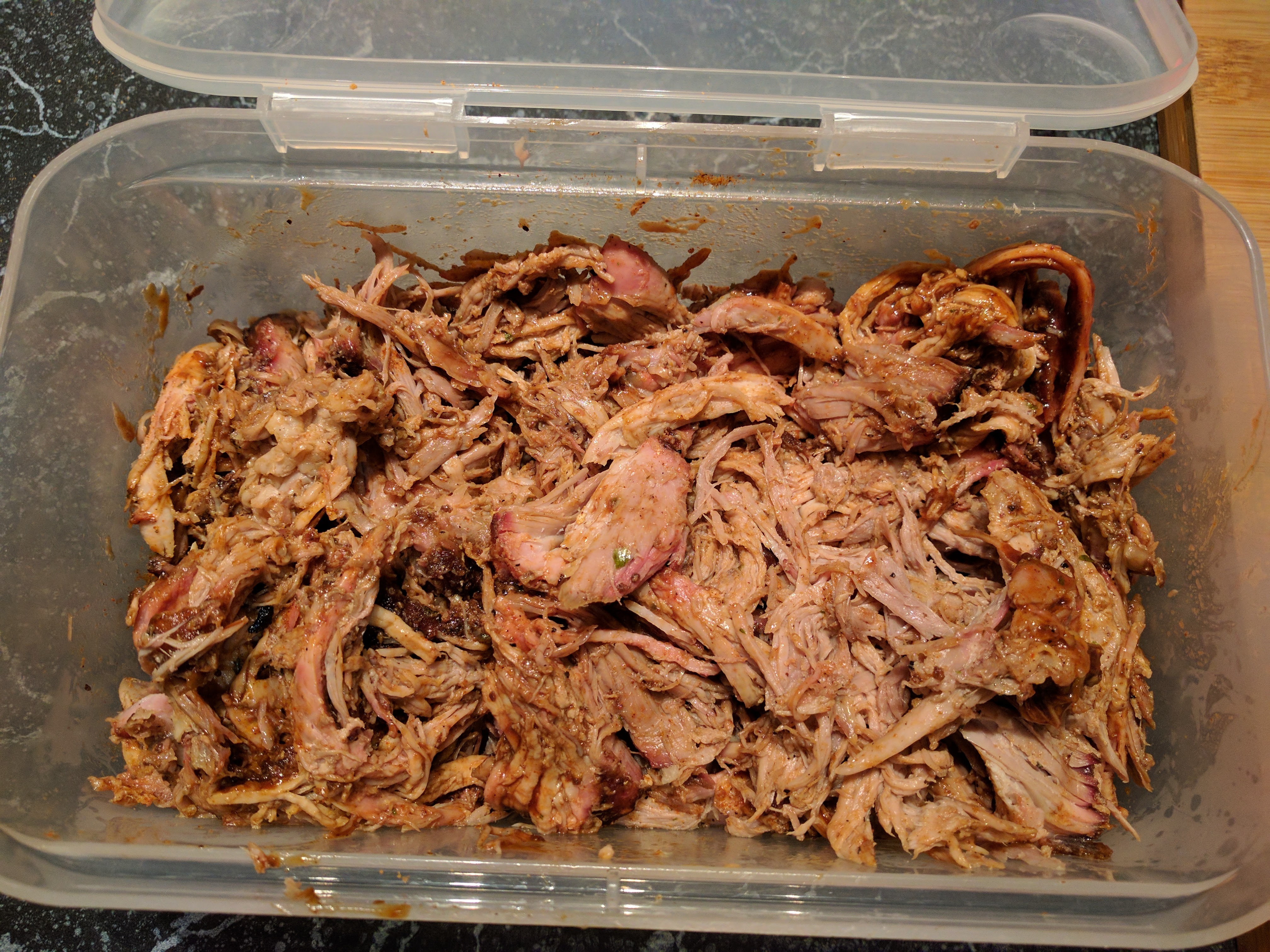 Pulled Pork Shoulder
Pulled Pork Shoulder
This is a delicious, slow cooked pork shoulder. I am adding it here mainly so I can look up the temperatures I used, and also the process. Oh, a recipe I get it.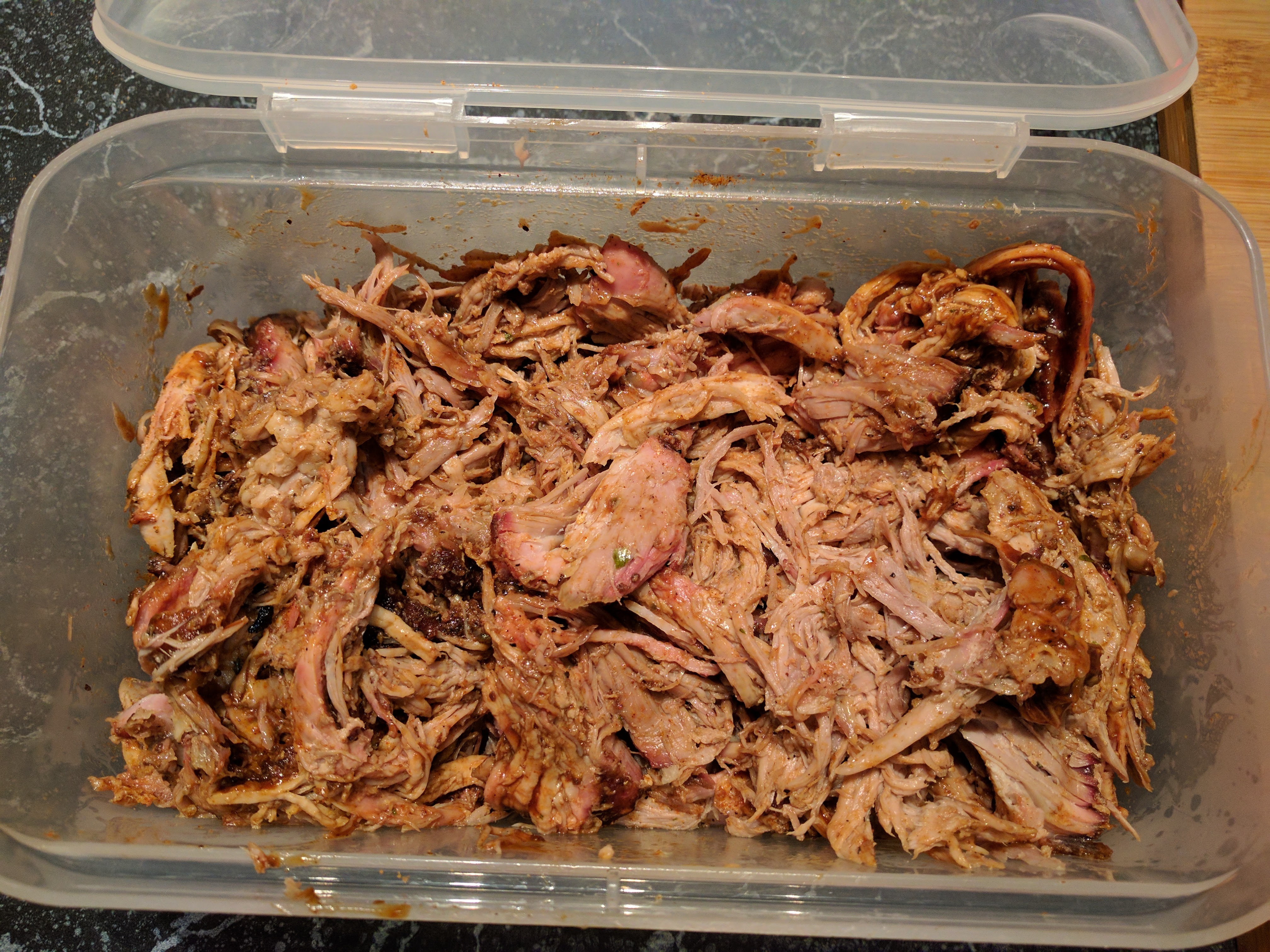 Pulled Pork Shoulder
Ingredients
1

pork shoulder

0.5

cup

all purpose rub

https://pearce.id.au/recipe/all-purpose-dry-rub/

3

tbsp

barbecue sauce

home made is best
Instructions
Preheat your Kamado to a stabilised temperature of 110C with a couple of chunks of your favourite pork smoking wood. I used apple and cherry.

While bringing the Kamado to temperature, coat the pork shoulder in the dry rub. You may want to use mustard, mayonnaise or oil to help the rub stick.

Place the pork on the Kamado, close the lid, maintain the temperature and find other things to do for the several hours until it reaches an internal temperature of 91C. Don't freak out when it stalls around 60-70C for an hour or more.

Once it hits 91C internal temp, FTC: Foil, towel and cooler. Wrap it in a nice double layer of foil. Wrap it in some old towels and drop it in a cooler for at least 1 hour but up to 4 hours. The meat will stay moist and warm during this resting time.

Take it out of the cooler, shred it and mix in the barbecue sauce. Add it to some buns with coleslaw, eat and enjoy.