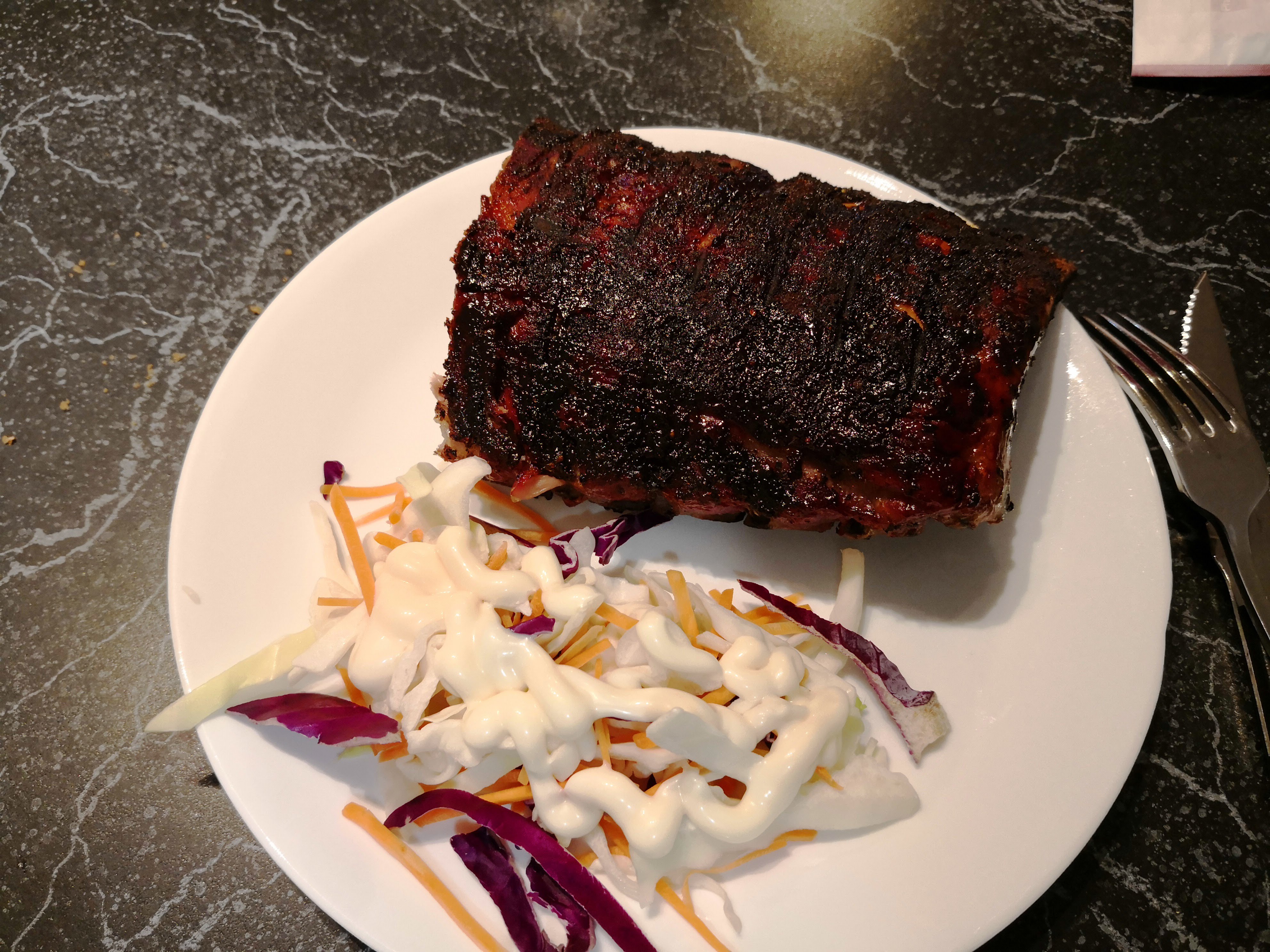 Babyback Ribs
Babyback Ribs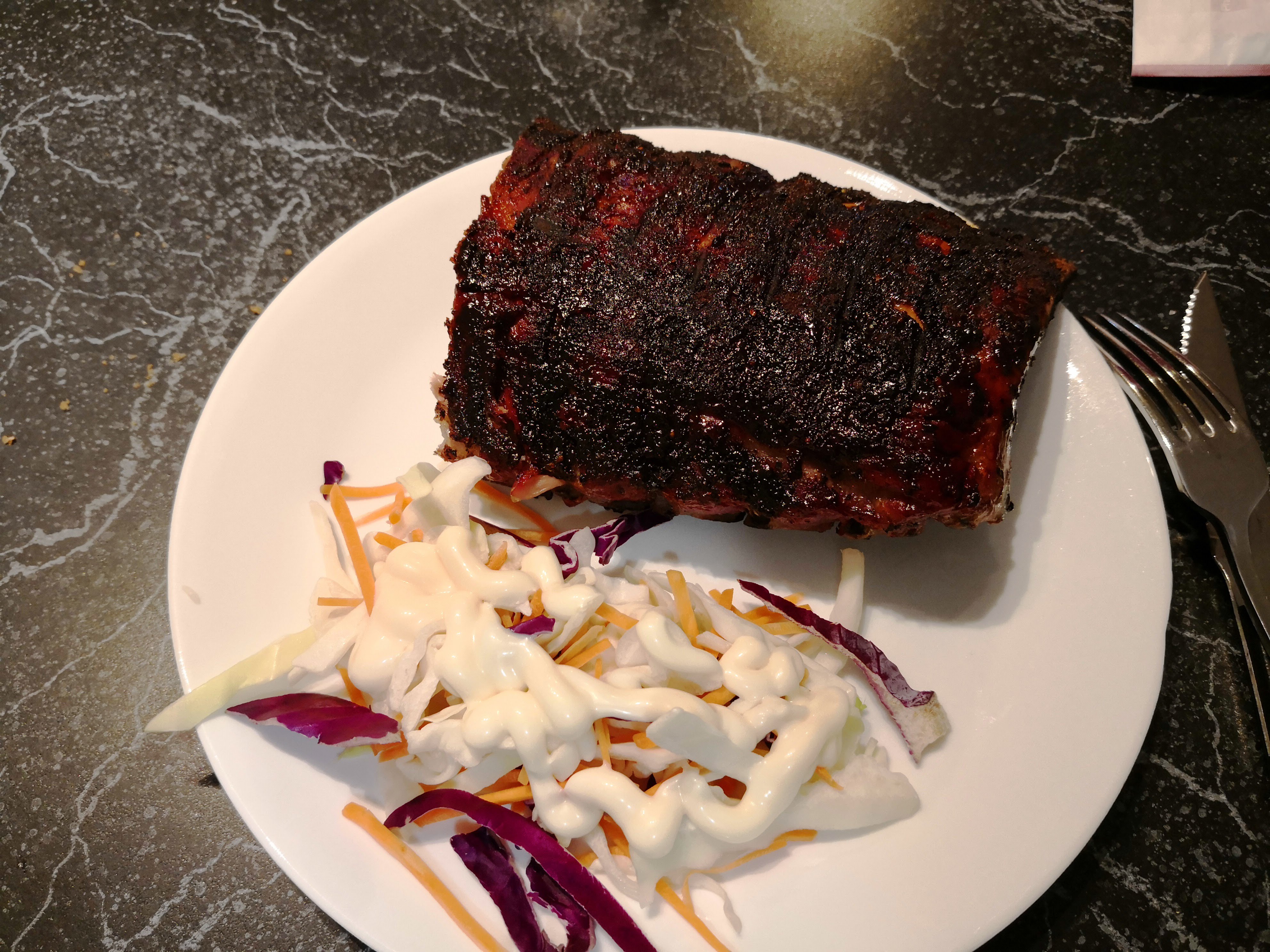 Babyback Ribs
This is the current way I am cooking babyback ribs. I will update it if I find a better method. I wrote this up as a blog post, but I am going to make it a recipe so I can keep finding it. There is a lot of variations that let you personalise the recipe.
Ingredients
2

rack

babyback ribs

4

tbsp

american mustard

0.5

cup

dry rub

0.5

cup

BBQ sauce

3

chunks

smoking wood of your choice

apricot is really nice

4

tbsp

brown sugar

0.25

cup

apple juice
Instructions
Setup the Kamado for indirect cooking, at 110C with 2-3 chunks of smoking wood and wait for it to stabilise and the smoke to move from white to blueish

While the Kamado is coming up to temperature, remove the membrane from the back of the ribs. Cover the ribs with a light coat of mustard front and back. This is to help the rub to stick. Mayonaise works as well. Give the ribs a liberal coating of the dry rub. I used convict rub for this rack.

Once the Kamado is stabilised at 110, place the ribs on the grill, bone side down, close the lid, and ignore them for 2.5 hours.

While the ribs are cooking, prepare a double layer of aluminium foil for each rack. Run a tbsp of brown sugar down the middle of the foil and spritz with apple juice.

At 2.5 hours, pull the ribs off, place them bone side up on the foil. Sprinkle a second tbsp of brown sugar on the ribs and spritz with more apple juice. Wrap the ribs tightly in the foil and return to the Kamado, bone side up for 1 hour.

Remove the ribs from the Kamado. Unwrap and return to the grill bone side up. At this point, cook until the ribs pass the "bend" test. This is, lift the rack from one end and if they crack when bending they are pretty much done. Mine were at this point when I put them back on.

Coat the top side of the ribs with BBQ sauce and cook for a further 15 minutes. Flip the ribs and coat the second side. Allow to cook for another 15 minutes.

Remove the ribs and place them on a tray. Cover with foil and let rest for at least 10 minutes. After the resting time, fight off the hoards and enjoy!